<![if !vml]>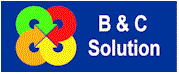 <![endif]>  Newsletter
We are pleased to announce future support of Micro Focus Net Express with .NET for GCOS8 Net Express. A first release to be made available in Q2-2004.
Micro Focus Net Express® with .NET is the market-leading COBOL development environment for extending core business processes to the .NET Framework and other distributed platforms. Powerful integration with Visual Studio .NET and the .NET Framework plus direct COBOL Web services capabilities, J2EE connectivity and XML support allow easy integration of existing and new COBOL applications with leading enterprise technologies.
The GCOS8 Net Express with .NET solution will combine the GCOS8 features found in GCOS8 Net Express with the features from Micro Focus Net Express with .NET, providing a state-of-the-art environment for development and maintenance of both older and newer applications.